Min søsters datter og hendes veninde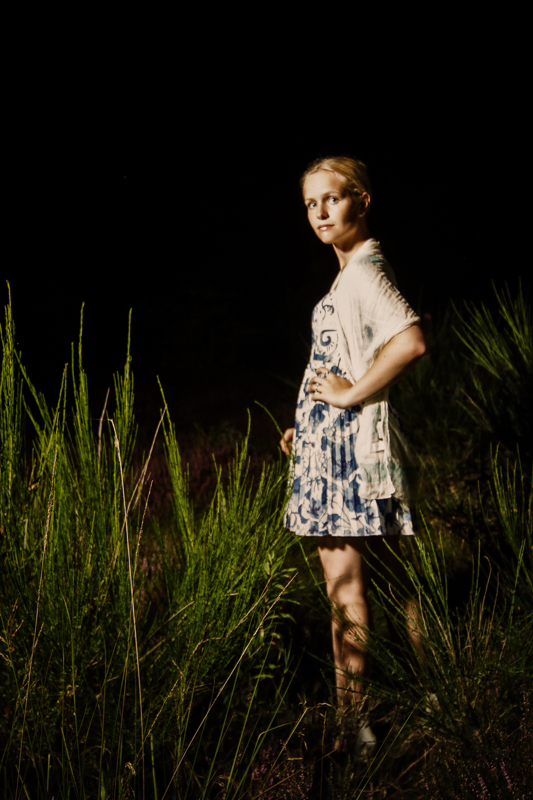 Deprecated: Function get_magic_quotes_gpc() is deprecated in /customers/1/4/5/viewweng.dk/httpd.www/wp-includes/formatting.php on line 4798 Deprecated: Function get_magic_quotes_gpc() is deprecated in /customers/1/4/5/viewweng.dk/httpd.www/wp-includes/formatting.php on line 4798 Deprecated: Function get_magic_quotes_gpc() is deprecated in /customers/1/4/5/viewweng.dk/httpd.www/wp-includes/formatting.php on line 4798 Deprecated: Function get_magic_quotes_gpc() is deprecated in /customers/1/4/5/viewweng.dk/httpd.www/wp-includes/formatting.php on line 4798 Deprecated: Function get_magic_quotes_gpc() is deprecated in /customers/1/4/5/viewweng.dk/httpd.www/wp-includes/formatting.php on line 4798 Deprecated: Function get_magic_quotes_gpc() is deprecated in /customers/1/4/5/viewweng.dk/httpd.www/wp-includes/formatting.php on line 4798 Deprecated: Function get_magic_quotes_gpc() is deprecated in /customers/1/4/5/viewweng.dk/httpd.www/wp-includes/formatting.php on line 4798 Deprecated: Function get_magic_quotes_gpc() is deprecated in /customers/1/4/5/viewweng.dk/httpd.www/wp-includes/formatting.php on line 4798 Deprecated: Function get_magic_quotes_gpc() is deprecated in /customers/1/4/5/viewweng.dk/httpd.www/wp-includes/formatting.php on line 4798 Deprecated: Function get_magic_quotes_gpc() is deprecated in /customers/1/4/5/viewweng.dk/httpd.www/wp-includes/formatting.php on line 4798 Deprecated: Function get_magic_quotes_gpc() is deprecated in /customers/1/4/5/viewweng.dk/httpd.www/wp-includes/formatting.php on line 4798 Deprecated: Function get_magic_quotes_gpc() is deprecated in /customers/1/4/5/viewweng.dk/httpd.www/wp-includes/formatting.php on line 4798 Deprecated: Function get_magic_quotes_gpc() is deprecated in /customers/1/4/5/viewweng.dk/httpd.www/wp-includes/formatting.php on line 4798 Deprecated: Function get_magic_quotes_gpc() is deprecated in /customers/1/4/5/viewweng.dk/httpd.www/wp-includes/formatting.php on line 4798 Deprecated: Function get_magic_quotes_gpc() is deprecated in /customers/1/4/5/viewweng.dk/httpd.www/wp-includes/formatting.php on line 4798 Deprecated: Function get_magic_quotes_gpc() is deprecated in /customers/1/4/5/viewweng.dk/httpd.www/wp-includes/formatting.php on line 4798 Deprecated: Function get_magic_quotes_gpc() is deprecated in /customers/1/4/5/viewweng.dk/httpd.www/wp-includes/formatting.php on line 4798 Deprecated: Function get_magic_quotes_gpc() is deprecated in /customers/1/4/5/viewweng.dk/httpd.www/wp-includes/formatting.php on line 4798 Deprecated: Function get_magic_quotes_gpc() is deprecated in /customers/1/4/5/viewweng.dk/httpd.www/wp-includes/formatting.php on line 4798 Deprecated: Function get_magic_quotes_gpc() is deprecated in /customers/1/4/5/viewweng.dk/httpd.www/wp-includes/formatting.php on line 4798 Deprecated: Function get_magic_quotes_gpc() is deprecated in /customers/1/4/5/viewweng.dk/httpd.www/wp-includes/formatting.php on line 4798 Deprecated: Function get_magic_quotes_gpc() is deprecated in /customers/1/4/5/viewweng.dk/httpd.www/wp-includes/formatting.php on line 4798 Deprecated: Function get_magic_quotes_gpc() is deprecated in /customers/1/4/5/viewweng.dk/httpd.www/wp-includes/formatting.php on line 4798 Deprecated: Function get_magic_quotes_gpc() is deprecated in /customers/1/4/5/viewweng.dk/httpd.www/wp-includes/formatting.php on line 4798 Deprecated: Function get_magic_quotes_gpc() is deprecated in /customers/1/4/5/viewweng.dk/httpd.www/wp-includes/formatting.php on line 4798 Deprecated: Function get_magic_quotes_gpc() is deprecated in /customers/1/4/5/viewweng.dk/httpd.www/wp-includes/formatting.php on line 4798 Deprecated: Function get_magic_quotes_gpc() is deprecated in /customers/1/4/5/viewweng.dk/httpd.www/wp-includes/formatting.php on line 4798 Deprecated: Function get_magic_quotes_gpc() is deprecated in /customers/1/4/5/viewweng.dk/httpd.www/wp-includes/formatting.php on line 4798 Deprecated: Function get_magic_quotes_gpc() is deprecated in /customers/1/4/5/viewweng.dk/httpd.www/wp-includes/formatting.php on line 4798 Deprecated: Function get_magic_quotes_gpc() is deprecated in /customers/1/4/5/viewweng.dk/httpd.www/wp-includes/formatting.php on line 4798 Deprecated: Function get_magic_quotes_gpc() is deprecated in /customers/1/4/5/viewweng.dk/httpd.www/wp-includes/formatting.php on line 4798 Deprecated: Function get_magic_quotes_gpc() is deprecated in /customers/1/4/5/viewweng.dk/httpd.www/wp-includes/formatting.php on line 4798 Deprecated: Function get_magic_quotes_gpc() is deprecated in /customers/1/4/5/viewweng.dk/httpd.www/wp-includes/formatting.php on line 4798 Deprecated: Function get_magic_quotes_gpc() is deprecated in /customers/1/4/5/viewweng.dk/httpd.www/wp-includes/formatting.php on line 4798 Deprecated: Function get_magic_quotes_gpc() is deprecated in /customers/1/4/5/viewweng.dk/httpd.www/wp-includes/formatting.php on line 4798 Deprecated: Function get_magic_quotes_gpc() is deprecated in /customers/1/4/5/viewweng.dk/httpd.www/wp-includes/formatting.php on line 4798 Deprecated: Function get_magic_quotes_gpc() is deprecated in /customers/1/4/5/viewweng.dk/httpd.www/wp-includes/formatting.php on line 4798 Deprecated: Function get_magic_quotes_gpc() is deprecated in /customers/1/4/5/viewweng.dk/httpd.www/wp-includes/formatting.php on line 4798 Deprecated: Function get_magic_quotes_gpc() is deprecated in /customers/1/4/5/viewweng.dk/httpd.www/wp-includes/formatting.php on line 4798 Deprecated: Function get_magic_quotes_gpc() is deprecated in /customers/1/4/5/viewweng.dk/httpd.www/wp-includes/formatting.php on line 4798 Deprecated: Function get_magic_quotes_gpc() is deprecated in /customers/1/4/5/viewweng.dk/httpd.www/wp-includes/formatting.php on line 4798 Deprecated: Function get_magic_quotes_gpc() is deprecated in /customers/1/4/5/viewweng.dk/httpd.www/wp-includes/formatting.php on line 4798 Deprecated: Function get_magic_quotes_gpc() is deprecated in /customers/1/4/5/viewweng.dk/httpd.www/wp-includes/formatting.php on line 4798 Deprecated: Function get_magic_quotes_gpc() is deprecated in /customers/1/4/5/viewweng.dk/httpd.www/wp-includes/formatting.php on line 4798 Deprecated: Function get_magic_quotes_gpc() is deprecated in /customers/1/4/5/viewweng.dk/httpd.www/wp-includes/formatting.php on line 4798 Deprecated: Function get_magic_quotes_gpc() is deprecated in /customers/1/4/5/viewweng.dk/httpd.www/wp-includes/formatting.php on line 4798 Deprecated: Function get_magic_quotes_gpc() is deprecated in /customers/1/4/5/viewweng.dk/httpd.www/wp-includes/formatting.php on line 4798 Deprecated: Function get_magic_quotes_gpc() is deprecated in /customers/1/4/5/viewweng.dk/httpd.www/wp-includes/formatting.php on line 4798 Deprecated: Function get_magic_quotes_gpc() is deprecated in /customers/1/4/5/viewweng.dk/httpd.www/wp-includes/formatting.php on line 4798 Deprecated: Function get_magic_quotes_gpc() is deprecated in /customers/1/4/5/viewweng.dk/httpd.www/wp-includes/formatting.php on line 4798
Det er heldigt, at have nogle gode modeller at øve sig på. Vi brugte en eftermiddag, hvor vi også havde tid til tant og fjas indimellem. Fx ville jeg gerne have et hårbillede, men uanset hvor mange gange vi prøvede og talte og sagde, nu osv. så lykkedes det ikke, at få et billede, hvor håret kastet op og bliver fanget i det split sekund. 😆 Men tilgengæld, så kunne vi gå fra latter til alvorlige mine, hvilket er en god kvalitet, at have når man er model.
Christina her, er veninde med min søsters datter, og har nogle flotte klasiske træk, som jeg syntes egner sig til Old fashion look alike.
Jeg kunne nu godt se hende sidde i en old sports car from 1935 Riley 12/4 Lynx Original, det kunne være super cool.
Løkke min søsters datter, er utrolig hjælpsom og stiller gerne op, når moster Linda vil prøve noget nyt – og det er jeg meget glad for. Der er nu noget over det, enkelt, sart og tæt på, hvilket giver en god stemning til billedet.
Den samme dag legede vi med klæder til hovedet for at få skabt et mere intens look, og jeg syntes dette billede er super godt. Det fanger øjet, og får mig som beskuer til at tænke over, hvad laver hun osv. Jeg kunne tænke mig at prøve dette billede til konkurrence – evt udstilling med passende tema. 🙂
Løkke, min søster datter, syntes det var lidt vild, da vi testede flash ved en sø. Her var vi ikke mindre end 4 personer om Løkke. Håret, tøjet, hjælp til skift, lys, guidning og så de som kommer forbi, kigger lige en ekstra gang, så føler man sig lidt famous.
Begge billder ovenover er fra den aften, hvor vi tog til "søen", og fik solnedgangsbilleder, og jeg prøvede mit kamera af med flash control.